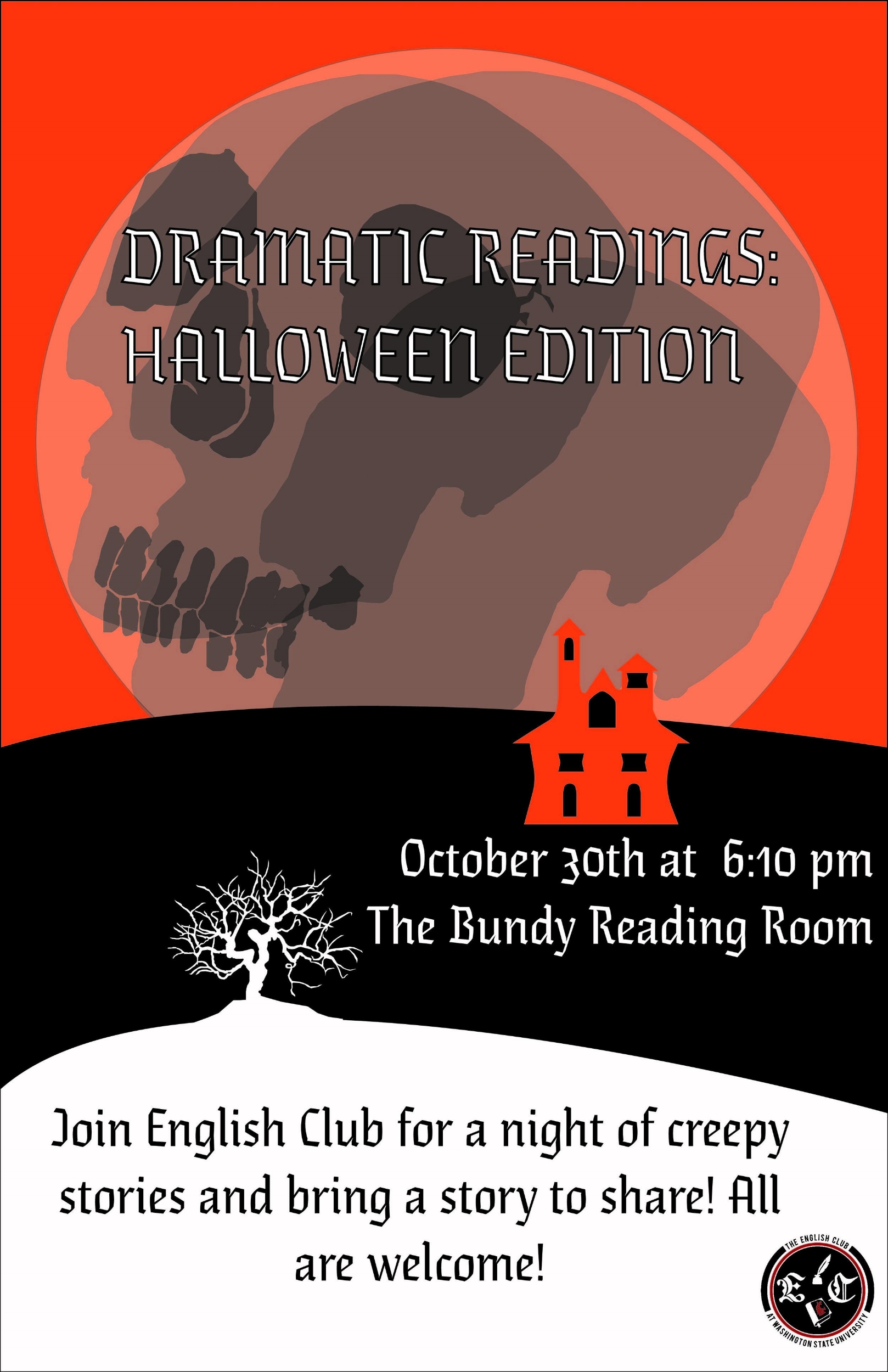 Super CJB Design
This is a design I made for an internship in college. It represents my ability to design in a 2D space. It also represents my ability to take an idea from a client, conform to their ideas and then manipulate it to their specifications as needed. It was eventually used as a tank top design and distributed by CJB Apparel. They are no longer a functioning company but their facebook can be found here: https://www.facebook.com/CJBAPPAREL/
CJB SWEAT
CJB SWEAT was a logo I was in charge of creating and developing for CJB Apparel. It shows my ability to take a design, develop it and then edit in accordance with the client's needs. It was never used by the company because the fit-wear line it was supposed to be used with was canceled.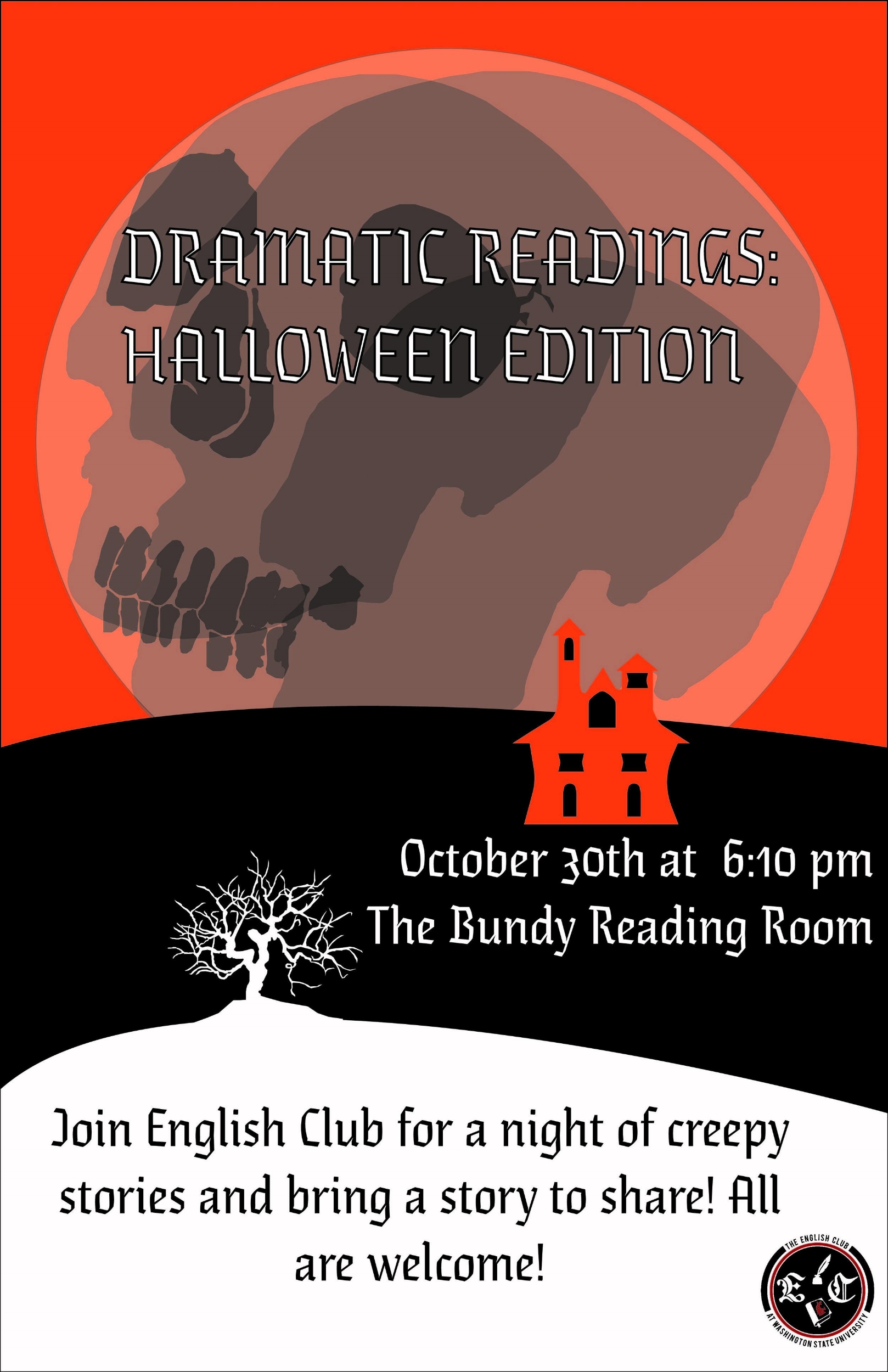 English Club Halloween Poster
This is a poster that I made for a dramatic reading event for the English Club at Washington State University.